Personal, Purposeful Advocacy For Over 20 Years
Sex Crimes Defense Attorneys in Lafayette, Louisiana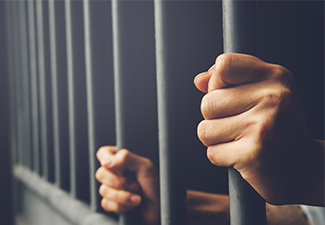 In Louisiana, a person may be arrested and charged for any sex-related crime. This includes rape, sexual battery, statutory rape, and indecent behavior with a juvenile. The penalties and consequences of a sex crime charge can be devastating and can impact your life and future. A sex crime conviction will jeopardize your personal and professional reputation, liberty, quality of life, ability to secure a job, housing, and public benefits. Defending your sex crimes accusations without reliable representation will increase your risks of getting convicted and suffering the maximum penalties.
If you are facing sex crime allegations, you need to retain a highly-skilled and aggressive Louisiana criminal defense attorney immediately to help build your defense and to advocate for your future and freedom.
At LeJeune & Associates, we're committed to providing comprehensive legal guidance and reliable representation to clients in their sex crimes cases. As your legal counsel, we will seek to investigate every last detail of your unique circumstances and help strategize a strong defense to fight your charges. Using our extensive knowledge, our trusted team will fight to refute the allegations against you with factual evidence and help pursue the best possible outcome for your specific situation.
At LeJeune & Associates, our attorneys have the diligence, expertise, and resources to defend and represent clients wrongfully accused of sex-related crimes. Our trusted attorneys will help uphold your legal rights, attempt to get your case dismissed, or negotiate a reduced punishment.
LeJeune & Associates, proudly serves clients across Lafayette, Iberia, Jefferson Davis, St. Martin, Acadia, and St. Landry, Louisiana.
Possible Penalties of Sex Crimes in Louisiana
In Louisiana, sex-related offenses usually carry devastating and potentially life-altering implications. Depending on the surrounding circumstances, being convicted of a sex crime will result in any of the following penalties and consequences.
Hefty fines

Significant time in prison (ranging from months, years, or decades)

A criminal record/history

Registration as a sex offender

Loss of your rights to possess, carry a firearm or gun

Increased difficulty in finding employment or housing

Increased difficulty in qualifying for government assistance or public benefits.

Loss of personal freedom and social prospects.
If you or someone you know has recently been arrested or indicted for a sex crime, you need to reach out to a highly-skilled criminal defense attorney right away. Your lawyer can determine the best defenses to help you avoid the far-reaching ramifications of a criminal conviction.
Registering as a Sex Offender
Under Louisiana law, a defendant who has pled guilty to or has been convicted of a sex-related crime or a crime against a minor must:
Register with State Police, the Sheriff's Office, and the local police department.

Register within three business days of release from prison, or

Register within three business days of entering the state of Louisiana or changing their address.
The requirement for registration as a sex offender lasts for 15 years, 25 years, or a lifetime.
Possible Defenses
Here are some possible defenses to help fight your sex crimes charges.
No sexual contact occurred

The sexual activity was consensual

Victim of a false accusation

Mistaken identity

A claim of actual innocence

You acted under duress while dominated by another person.

You were under extreme emotional or mental distress.

Mental incapacity or Insanity

Insufficient evidence
A knowledgeable defense attorney can strategize a strong defense to fight your sex crimes allegations and improve your chances of a brighter tomorrow.
Defining Consent
Consent is a clear and freely communicated agreement between two adults to engage in sexual activity. In Louisiana, the age of consent is 17 years. Any person aged 16 or below cannot legally consent to sexual activity in Louisiana. Any sexual intercourse or activity without consent may be considered rape.
Types of Sex-Related Crimes in Louisiana
In Louisiana, sex crimes comprise all forms of non-consensual sexual acts or misconduct exhibited to another person without the alleged victim's consent. Here are some of the most common sex-related offenses in Louisiana.
According to Louisiana Revised Statute Section 14:41, rape is the act of vaginal, anal, or oral sexual intercourse committed without the person's lawful consent. Depending on the surrounding circumstances, charges can vary from simple rape, forcible rape, or aggravated rape.
Under Louisiana Revised Statute Section 14:43, a person commits sexual battery by touching another person sexually:
- Without the victim's consent, or
- When the victim is below 15 years and is at least three years younger than the defendant, and is not married to the defendant.
According to Louisiana Revised Statute Section 14:80, felony carnal knowledge of a juvenile is an offense that occurs when a person 17 years or older has consensual sexual intercourse with another person 13 years or older; however, less than 17 years and the victim isn't the defendant spouse.
Under Louisiana Revised Statute Section 14:81, indecent behavior with a juvenile is an offense that occurs when a person commits any of the following acts to arouse or gratify their sexual desires:
- Any lewd or lascivious act upon the person or in the presence of any child below 17 years.
- The transmission or utterance of any written, visual, textual, or oral communication depicting lewd or lascivious conduct, images, words, or text, to any person reasonably believed to be below 17 years or at least two years younger than the defendant.
Under Louisiana law (Louisiana Revised Statute Section 14:89), crime against nature involves:
- The unnatural carnal copulation by a human being with another of the same or opposite sex or with an animal.
- The marriage to or sexual intercourse with any descendant or blood relation with knowledge of the blood relationship.