Personal, Purposeful Advocacy For Over 20 Years
Criminal Defense Attorney in Lafayette, Louisiana
Assess Your Options After an Arrest
Meet with A Criminal Defense Attorney in Lafayette or Crowley, LA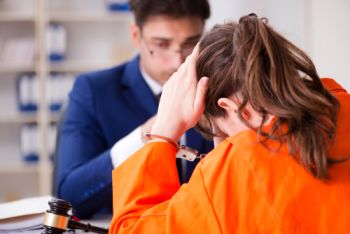 It can be easy to panic after being arrested. You may feel like you have nowhere to turn. You need an understanding and professional criminal defense attorney in your corner. You can trust a criminal attorney from J. Clay LeJeune, Attorney at Law in Crowley or Lafayette, Louisiana to defend your rights.
As an experienced criminal justice lawyer, I understand that there are two sides to every story. I will fight to make your story heard because that's exactly what you and your loved ones deserve during this difficult time.
Kinds of Cases I Handle
No matter what you've been accused of, I am here to help. I have represented clients who face a wide range of charges, including:
Set up a consultation with me to get started fighting back against criminal accusations. I'm proud to defend individuals in Lafayette and the surrounding areas of Crowley, Opelousas, Abbeville, New Iberia, and the rest of Louisiana.
You Don't Have to Navigate the Legal System Alone
If you've been arrested for a criminal offense, you may feel like you're out of options. That's not the case. A single poor decision or misunderstanding doesn't have to destroy your life. A criminal defense attorney from our team can:
Meet with you to discuss your case

Research the situational factors of your arrest

Represent your best interests in court
A criminal attorney will work with you through the entire legal process. We'll make sure you understand the nuances of your situation, and we'll propose possible solutions as we look out for your best interests. Visit the office of J. Clay LeJeune, Attorney at Law in Crowley or Lafayette, Louisiana today to start building your case.